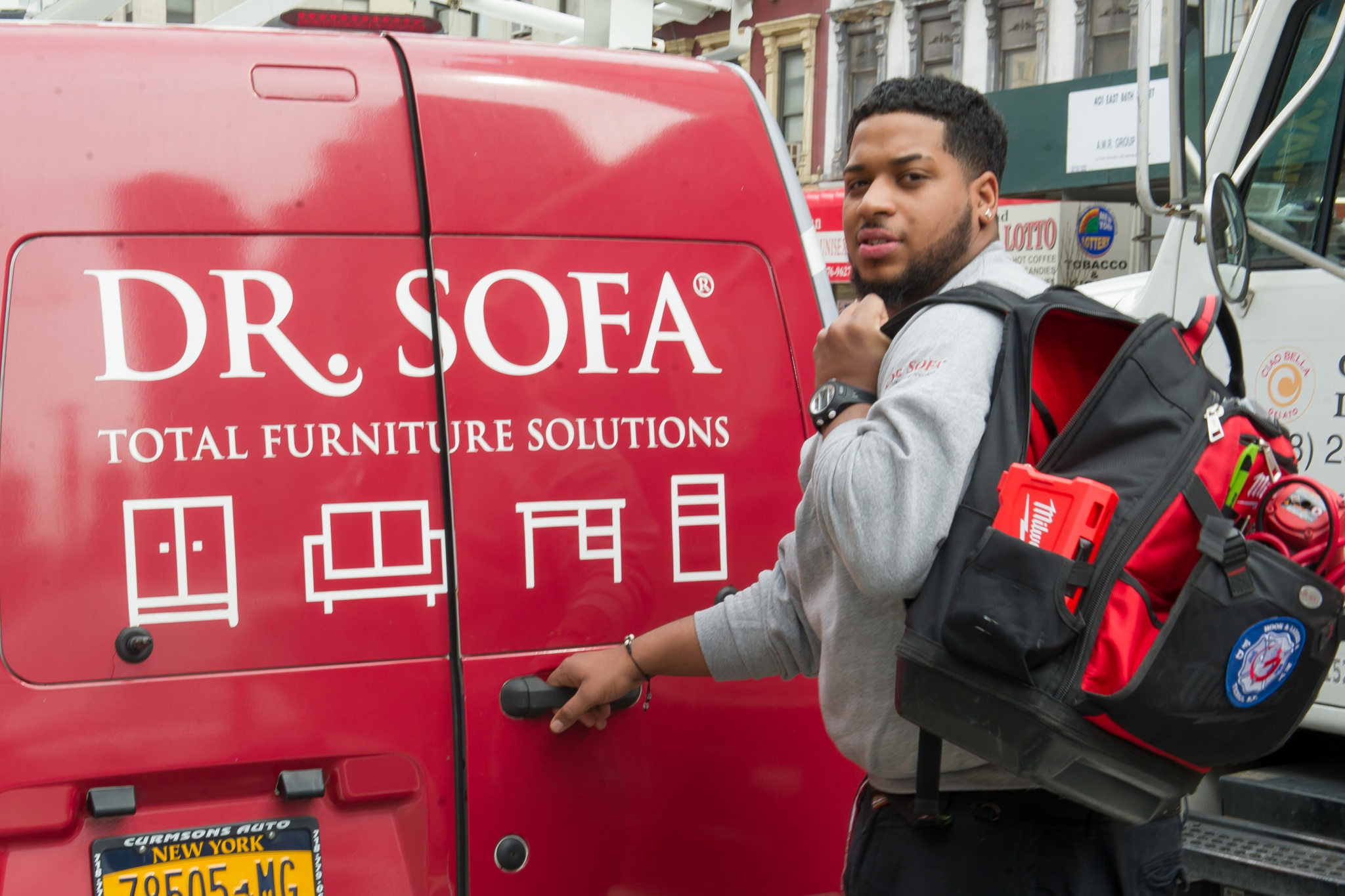 Whether you are moving to a new home or apartment, the Furniture Surgeon offers comprehensive furniture disassembly and reassembly services for all of your residential and commercial needs. Our Surgeons are reliable and professional, and provide a quality, onsite service that preserves the integrity and value of your furniture.
Did you ever wonder how will that couch fit out your brownstone door and down that narrow staircase?
How will you ever take apart that intricate wall unit – and if you do, how will you ever get it back together?
That Murphy bed was a great space saving idea, but how will you ever get it out of the wall and to your new residence?
Well, the Furniture Surgeon is here to help!
We offer Disassembly and Reassembly services for the following:
Whether you are moving to a new home or apartment, Dr.Sofa® offers comprehensive furnituredisassembly and reassembly services for your residential and commercial needs.
Our Surgeons are punctual and professional, and provide quality, onsite service that preserves the integrity and value of your furniture.
We know how stressful moving can be. That is why we partner with New York's leading moving companies and work with them to coordinate the furniture services necessary for dates of your move.
For your convenience, we can provide on-site estimates and furniture delivery.
Furniture is, in most cases, an extension of your style – a work of art. But for most of us, getting it where it belongs is a battle. Narrow staircases, cramped corridors, small doorways, and even spiral staircases can make it difficult or even impossible to move your favorite piece of furniture into your home. That's why furniture disassembly and reassembly has become one of the most important specialty moving options out there today. Instead of having to struggle with a huge sofa through a tiny stairwell, you'll have several small pieces that can be managed by a single person. It's easier and safer, and well worth considering.
Disassembly and reassembly is a simple process at a glance. A professional will carefully take your item apart and package the individual sections. They'll be moved to the new location and then reassembled. It should be obvious that this isn't just something anyone can do, however. You need a skilled expert or else you'll be left with regret. Taking apart furniture is one thing, but reassembling it and making it look as good as new takes talent. That's why so many people with a move on the horizon trust a professional to simplify their move through this process.
There's no limit to the types of furniture that can be moved through a disassembly and reassembly process. Sofas, recliners, bookshelves, buffets, armoires, wall units, entertainment centers, and even pool tables are usually massive beasts that are dangerous and difficult to move. But with the help of a disassembly and reassembly expert, the entire move goes smoother, easier, and safer. The prices may actually surprise you as well, and could save you money in the long run. It will certainly save you huge amounts of time and energy, and that's something that is well worth looking into.