Experts Speak About Tips on Buying a Comfy Sofa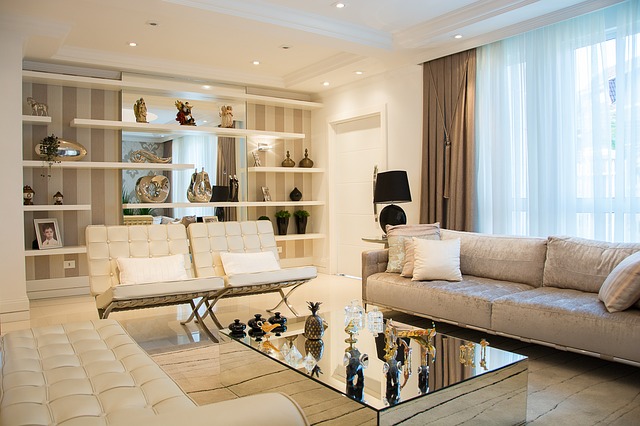 The sofa could be the most revered furniture item in the living room or entertainment center. For this reason, we just could not leave this crucial selection process to chance. Watching a good movie or a riveting Netflix show is even better when done on in cozy comfort provided by a well-chosen sofa just for you. Homeowners and interior designers agree that this huge furniture piece is one major investment you will have to make in your home. It is only reasonable to choose well since it will serve you for many years.
HGTV Personal Shopper asked experts their opinions and tips on the factors to consider when choosing a couch.
Consider your Budget
Did you know that you could still get a good sofa at low prices? That's one good news for all who are shopping with a limited budget. Cindy W. Hodnett, Upholstery and Style Editor for Furniture Today stated that "You can find an affordable, high-quality sofa — and the exact opposite is true as well." One factor that raises the sofa's price is its type. There are many types of sofas, and each one has a unique capability. It is important to decide on the purpose of your sofa before finalizing your budget on it. "A sofa you plan to make the centerpiece of your living room in your dream-house might be worth more of an investment," according to Max Bar-Nahum, director of custom upholstery at DrSofa, a furniture services company specializing on disassembly (and reassembly), upholstery, repair, and custom furniture. "On the other hand, if you know your tastes change often, you'll be moving in a couple of years, or if it's the sofa you'll put in your playroom for your kids to hang out on, you might not want to spend too much over your budget."
Style Choice
What do you want from a couch? Based on you budget range, you now have streamlined your choices. Would you need a sectional, a sofa, or a loveseat? Consider the shape and size seriously. Know beforehand if the new sofa will fit your room or if it will fit through the door. In cases like these, you can always call on a sofa disassembly/ reassembly service.
Only deal with reputable retailers.
Lessen you worries by buying from established furniture retailers. Bar-Nahum of DrSofa says, "you can buy a sofa on Craiglist or at some small corner furniture store, but you may not get the support you need,… The salespeople at bigger stores like Crate & Barrel or Room & Board, for example, have training, so they know how to answer your questions — or find out the answer to something they don't know."
Choose good upholstery.
When it comes to upholstery and materials, Bar-Nahum suggests getting couches with denser foam. "Denser foam will last longer and provide more support," says Bar-Nahum. "We prefer ultra-high density or high-density clean foams." If you live with active household members or with pets, you may want to choose performance fabrics that are stain resistant. "If you're buying a sofa that will sit in a formal living room you'll use twice a year, you can go for a more delicate fabric like linen, but in a family room you'll use every day that material probably won't last very long," says Bar-Nahum.
Featured upholstery experts have spoken. If you need more information on choosing the right sofa,call an upholstery service company near you.