Furniture Redesign – Top Five Benefits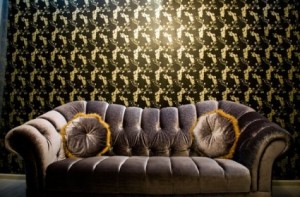 Did you know that it's possible to take an old piece of furniture that doesn't fit in your current home–something that, perhaps, you were simply going to throw out–and reshape it into a cherished piece of custom furniture? It's called furniture redesign and it means you don't always have to buy new to have something look new. Read on for some of the benefits to choosing furniture redesign over replacement.
New Furniture For Less
You can have all new furniture at a greatly reduced cost. Replacing furniture is expensive, especially if you are choosing quality pieces, replacing many items, or paying more for pieces you really like. By choosing redesign, you're getting a completely new look without a huge price tag. Because you're transforming the current furniture you already own instead of starting over from scratch, you'll often see tremendous savings in materials and labor when you redesign.
Environmentally Friendly
Unwanted furniture that is thrown out can be a big problem for our waste system. Furniture, after all, is not small. Choosing to recycle pieces with solid structure into something new and enjoyable again uses far fewer materials and prevents used furniture from becoming a waste product. You save the earth and save yourself some cash.
Matching Furniture
You can redesign a piece to match furniture you already own. A side table can be redesigned to match a dresser or you can order a chair redesign so that it matches the new sofa or have the sofa redesigned to match a loveseat. If you have an old or fond piece that's structurally sound, but that doesn't match the décor in the rest of your house, there's no need to live with disharmony. Redesign can bring the two styles together so that all of your furniture blends.
Better Quality
In the past 30 years, there has been an unfortunate trend in furniture making towards the use of pressboard, veneers, and plastics. Older furniture is often made of solid wood and held together with real joins instead of screws. It's built to last and a real treasure if you own it. Of course, you may not like the style of the same dresser you grew up with. That's where redesign can help.
Furniture That Fits
You might love your furniture, but your new apartment does not. You just moved, and the sofa doesn't fit in the living room. The dining table can't squeeze into the kitchen. Those chairs need to be taller. Redesign can help you keep the pieces you love, but make them a size that's more appropriate for their new surroundings. With furniture redesign, you can shorten, lengthen, reverse, raise, or lower your furniture until it's just right for your current home.
Furniture redesign is a wonderful choice for so many different reasons. Contact your local expert on furniture redesign (New York has many). They can make your old pieces new again. Most are happy to provide a free quote and information about on how you can turn your outdated and unloved furniture into the pieces you've always dreamed about.