Why Do I Need To Call Furniture Disassembly and Assembly Service in New York?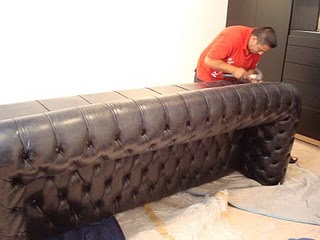 So you may have heard of the furniture disassembly and assembly service perhaps from a colleague or from someone who recently moved. What is this service exactly and why should you need it? There are several reasons for doing so; and if you own a sofa or an oversized furniture, read up. You may need this information soon.
Moving or Relocating to Another Place

When you plan to move to another home or even to another room or office in the New York counties, New Jersey, Massachusetts, Connecticut, or Washington DC, you will need an extra hand to help you with your furniture sets. One of the main concerns is that an oversized furniture may not fit through the door or the hallway. Would you be the one to take apart these beds and couches? This definitely calls for professionals to do the disassembly job to save you time and energy. There are other tasks at hand that need you attention more.
Buying a New Large Furniture
So, you've seen a lovely but gigantic couch at a showroom. You know you want it. No, you NEED it to be in your room because it is the perfect style you've wanted all along. Not only that. It is on sale! BUT… how in the world will it fit through the narrow hallway, staircase, or door? This should not be a problem because the solution is available – furniture disassembly and assembly VIDEO. You just have to call someone who knows how to do the job well. They will perform the disassembly, deliver the couch to your place, and assemble the furniture just as you have seen it in the showroom.
Selling Your Oversized Furniture
When you need to sell your used furniture or sofa for whatever reason, it needs to get through your door, down the hall, and to the buyer. No need to wait too long to decide. Worst case, the potential buyer backs out if this issue could not be solved at once. You will want the buyer to receive your item in the best condition possible. Disassembly and assembly of furniture can be expertly done. Call the upholstery service near you, or if you are in New York, Dr.Sofa is your best choice.
What types of furniture can be disassembled?
Practically, all types of furniture can benefit from disassembly / assembly service. If the furniture piece was made through the process of carpentry and upholstery work, it was assembled and can be taken apart if needed. These include the following:
Wing chair
Oversized chairs
Large arm chairs
Headboards
Bar counters
Custom sofa
Sofa beds
There are other types of furniture that can use this service. It would be best to talk to the professionals about it. This way, they can provide the recommendation needed as well as give information regarding the process to be done. Get a quotation based on the location and extent of the job needed.
If you have other pressing concerns, this is the time to ask them before moving the sets. To have peace of mind, only trust the experts to handle the job.